Why Advertise With Peachtree Radio FM?
Playing the best in old School R&B, Blues, Gosple and Soft rock.
Hello and welcome to the home of Peachtree Radio. We hope you enjoy your stay! Tune into our Broadcasts!!!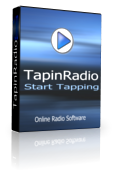 Music by Station PlayList Radio & internet automation broadcasting software
Proudly Hosted by Crossfire-Hosting.
Copyright 2013 Peachtree Radio Fm. All rights reserved.